Add To Favourites
Tell A Friend
Parental Controls
Help & FAQ's
Terms & Conditions
Forgotten Password?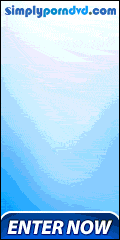 Dogging Locations & Sites in Lancashire
Meet Swingers and doggers at the main dogging sites in Lancashire, including major towns and cities: Lancaster, Liverpool, Manchester, Preston, Bolton, Warrington and Barrow-in-Furness.
Bolton
Entwhistle Reservoir. Just off the A666 north of Bolton. There are two car-parks near the reservoir. Take the Turton turning off the A666 onto Green Arm Road and follow the road until the sign for Batridge Barn car-park on the left. Take that road down to the water (across cattle grids). There is a small lay-by on the access road, don't use that, but keep heading down to the picnic-tables. Good dogging action to be had here.
On A666 to Blackburn, one mile north of Egerton, there's a long lay-by on the right of the main road (half a mile long) with multiple parking bays surrounding the Delph Reservoir.
The main car-park on the way to Rivington. which leads up to the castle. There are also lots of secluded wooded areas.
Entwistle Reservoir
Entwistle Reservoir is a great place for couples who let you watch and join in - one to try out!
Failsworth
Horwich
Witches Tower car-park, Rivington Pike. Five minutes from the A6 and M61. Follow the signs for Rivington Barn then passed the barn for half a mile turn right at Belmount Post Office. Follow the road half a mile on find the car-park on the right. Most nights and weekends dogging action to be had.
Liverpool
Otterspool Promenade, a well know beauty spot in South Liverpool is an active Dogging site all year around. The best site is the Car Park at the end of Mersey Road off Aigburth Road. Follow Aigburth Road until you see signs for Aigburth Train Station, follow on down Mersey Road until it ends. There is a carpark there and some trees. Action goes on most nights. Guys walking dogs, Couples doing shows, plenty wanting to join in etc.
Manchester
The car-park at Silburn Way is always busy for dogging. Just off junction 18 in Rhodes, Middleton.
Prestwich
Heaton Hall Park. Take the M62 to the junction with M66 Bury / North Manchester and head into Manchester. Go around the roundabout taking the right hand turn into Manchester. At the first traffic lights (retail park on left) turn right. Take the St Margarets entrance, go straight on past the first car-park to the unmade car-park beside the radio/microwave tower.
Pennington Flash Country Park
Car parks and picnic tables at the rear of the Information building. After 9pm. Couples and males. Be aware of dog walkers in area until sun down.
Singleton
Lay-by on Lodge Lane (B5260) on left going south from junction with A586. Sharp left bend and then find the lay-by on the left.
Southport
Ainsdale beech near Southport. Action seems to be Friday and Saturday nights mainly. Some single men up there but also couples. Stay near to the dunes - do not be tempted to drive out towards the sea as there is lots of soft sand. Also take care if high tide season!
Warrington
Birchwood Forest Park car-park.
There is also a good place just before Burtonwood Services. Come off the M62 and head for Burtonwood Village, there is an industrial site, its called Wrights Lane. There is a sign for a small cafe on one of the approaches, follow the road around (it is very quiet road) and it leads to another road which goes nowhere, for about half a mile. Lots of activity there, CD's TV's, couples dogging, so give it a try!
Walton Gardens car-park near Warrington is good for couples after dark. When the barrier is down the crematorium next to it is used (take plenty of tissues!).
Wigan
A great dogging spot just out of Standish near Haigh Hall. Go off Chorley Road (A5016) at the mini road-about onto Red Rock Lane. Drive up the hill a short distance. Before the canal bridge and pub, on the steepest part of the hill, there is a small secluded car-park. Watch out, it's easily missed.
Wycoller Country Park
Wyvoller Coutnry Park. Turn off